Voikos Construction Management Company
Providing Construction Consulting Services to Lenders, Investors, Financial Institutions, Developers, Owners, and Attorneys Nationwide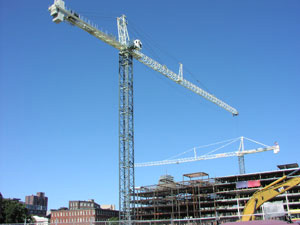 With an extensive background history that encompasses design development efforts, estimating, oversight of field operations, project management, safety and business development, Andy Voikos brings a seasoned and individualistic approach to every client's project.
We have demonstrated the leadership to drive right to the core of issues, and to move construction teams forward in a positive, productive, and timely manner. We are proud of our track record and of our practical field experience, and have worked on some of the most sophisticated and complex construction projects in the United States. Having been in the construction industry since the early 1970's, we have gained the respect of clients and design/construction teams because of our sound advice and application of our current knowledge.

Lender Services Developer Services Attorney Services
©2008-2013, Voikos Construction Management Company. All rights reserved.
Site Map
www.voikosconstructionmanagement.com